Swedteam Disolve Ridge Cammo Jacket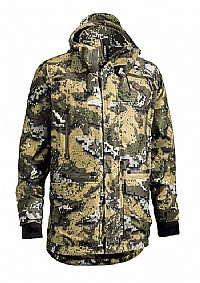 Manufacturer
Categories
Swedteam Disolve Viel Cammo Jkt- Similar to Optifade which is diificult to obtain-QUIET with Waterproof Covertex/ Breathable- Shell is 100% polyester- Membrane 100% Polyuerothane- Lining 100% Polyester- Many pockets 2 zipped chest pkts- 2 front flap fronted hand pkts -2 Small zipped securirt front pkts very similar to Optifade which is difficult to obtain and very expensive!Colour Disolve Cammo- Sizes XS- 5 XL
Price
£239.00
We're taking a little time off. Feel free to browse, but you won't be able to buy anything at the moment.
Testimonials
"
Thought I'd let you know I'm exceedingly pleased with the boots – I've used them only once so far, on a filming trip in Glen Etive.

Exceedingly comfortable, and a pleasure to wear for a 12 hour stint.
"
James Folkard