Mink Oil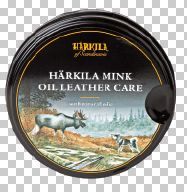 Manufacturer
The best cream / oil for maintaining leather boots- leather saddles - bridles - belts all things leather. Best to warm either the tin or leather before using as it penetrates better. Rub in with cotton cloth A MUST! LARGE tin 170ML £11.99 .
Price
£11.99
We're taking a little time off. Feel free to browse, but you won't be able to buy anything at the moment.
Testimonials
"
Black Islander's Scratchless 10½ high boot is without doubt the best hill boot I have tried in the field. The low maintenance aspect of these boots is what attracted me in the first instance. Indeed a simple hose down at the end of the day is all that is required to keep them in tip top order. But comfort of course is a paramount concern for those spending long hours on the hill and the Black islander boots do not disappoint. They truly are as comfortable as slippers, and surprisingly light for a big boot yet still very robust. These boots are fully waterproof, warm, dry, breathable, extremely comfortable and tough enough for the nation's hillkeepers – they certainly get my vote and are my personal choice of boot. All backed up by some good old-fashioned Black Islander customer service that is second to no other.
"
Pete Carr Editor Sporting Rifle magazine