Mink Oil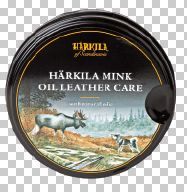 Manufacturer
The best cream / oil for maintaining leather boots- leather saddles - bridles - belts all things leather. Best to warm either the tin or leather before using as it penetrates better. Rub in with cotton cloth A MUST! LARGE tin 170ML £11.99 .
Price
£11.99
We're taking a little time off. Feel free to browse, but you won't be able to buy anything at the moment.
Testimonials
"
Just a quick email regarding the pair of Ladies Blackislander Boots I purchased from you last week. I wore them yesterday for the first time whilst out grouse beating (with hardly any time breaking them in before), as it were, I had nothing to worry about, they were so comfortable and a perfect fit. Proven with blister free feet today.

I can't thank you enough for taking the time out of your Saturday last week to advise me on the best length of boot etc. I'm extremely happy with my boots, and have no hesitations in recommending yourself to others.
"
Claire Anderson